Recent Water Testing Jobs
Abbey 4th November 2022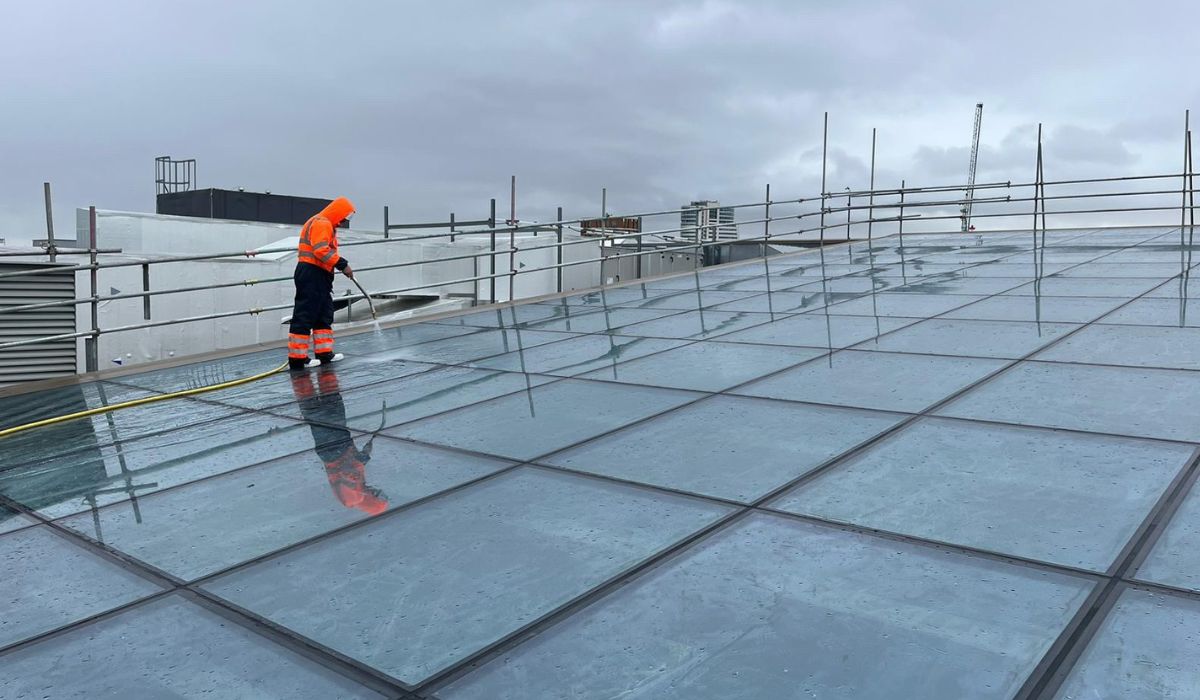 Here at the Facade Group, we have been very busy servicing both new and existing customers. While covering a vast range of facade solutions, our water testing services have been heavily in demand in recent months. As a UKAS- accredited business, we can provide Hose testing, Spray bar testing, Cwct water testing, NHBC water tests and Facade testing in a prompt, professional fashion. Please note that all of our services are delivered in accordance with European and International Standards.

Here are just some of the recent water testing projects our team have completed recently.

Professional CWCT Hose Testing, Leeds:

Our team recently travelled to Leeds to provide UKAS-accredited CWCT hose testing services at Leeds Atrium.

When conducting this job, and all jobs for that matter, we adhered to strict health and safety procedures, giving the client complete peace of mind that they had appointed a professional team for the project.

Hose Testing in Brentford:

We were recently contacted by a company in Brentford in need of hose testing services for their building. After sending over a quotation for hose testing on the building, they accepted and booked a date for us to start the work.

At Facade Group, we work hard to arrive at prices that our customers are happy with!

Water Testing in Knightsbridge, London:

We have conducted water tests on many properties in Knightsbridge, including this wonderful building. Tests were conducted at a temporary site, causing minimal disruption as a result.

Using the Facade Group for Water Testing:

If you are looking for a business to conduct water testing services on your building, we at Facade Group would be more than happy to help.

We invest heavily in cutting-edge equipment, standards, training and record management systems. This ensures accountability and faith amongst our clients and staff members alike.

Contact us today for a free, no-obligation quote to consider.
---
Tags: water testing, UKAS water testing, Cwct water testing
Abbey, 4th November 2022